Quick update with some info for an upcoming event featuring DJ Tw33k.
October 23, 2010
Tw33k DJ's in the Rose Room playing right before Cowboy Mike, so the time I'll be playing may be 11p-12:15a!
"Tw33k's Guestlist"
Email me first and last names and any adders if you're coming in a group to:
M3Production@gmail.com
It's
FREE
before 10:00p!
1/2 off from 10p-11p, which is $10
That's 10PM so please arrive early!!!
Guestlist Closes at 11p!!
This is a 21+ event
Dress code...well..I'd say come dressing something decent. Jeans should be ok, tennis shoes should be ok. No jerseys or tattered clothing.
Please check the Facebook event invite for any additional questions:
http://www.facebook.com/event.php?eid=124831240905629&index=1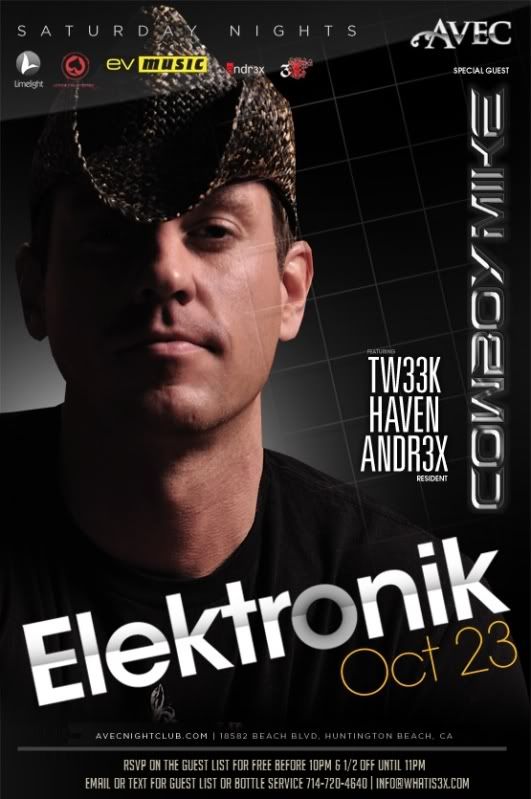 More music to follow in our upcoming posts!
We all had a great time playing at KKP4 and have been busy working up some special surprises to come!
DON"T FORGET!!!
Remember for Booking please email:
M3Production@gmail.com
And don't forget to
*BOOKMARK US*
And let your friends know about us, spread the word!
We grow because you help us grow!